Gym-goers, trainers and fitness fanatics spend several hours at the gym. Gym-goers often ask what we should pack in our gym-bag. So you need to carry a fresh set of clothes, a towel along with all essential items like sippers, smart watch, hand sanitizer etc.It is quite normal that when you leave the gym, your clothes will be sweat-drenched and you will look tired. Don't worry, this article will suggest you about top 10 things trainers say you should pack in your gym bag.
1. Gym Bag
The gym bag itself is an essential item for gym-goers. Choose gym-bag carefully as you are the person who is going to carry the gym-bag. Your gym-bag must be convenient to use daily and must fit all essentials you need for gym. Gym bag should not be too large as well as it should not be too small. Medium-sized bag with few pockets is ideal. Cut gym bag fits best into your day.
2. Notebook with a Pen
A notebook and a pen in a gym! Yes. You will need to write down a new move you learn at gym center. You can write down your goals and mission for the year, month, day and hour. Notebook and pen in your gym bag will keep you positive and focused.
3. Headphones and Phone Chargers
Phone with phone chargers and headphones are essential item of your gym bag because you can't workout continuously without music. Music boosts your energy. So headphones are at the top of my list. At the time of doing yoga, cardio, lifting weights music acts as a fuel for your workout. Don't forget to put phone or iPod chargers within your bag before going to gym and after workout at gym.
4. Underwear
Pack nightly before going to the gym next morning the most essential thing sports bra and workout panties. If you forget to wear sports bra and wear ordinary bra, you won't be willing to run or lift weights. You may feel embarrassed in your sweat-drenched daily bra.
On the other hand, if you wear daily panties, it will divert your attention from workout because you will be conscious about who is watching your panty-line. So, wear workout panties and freely do exercise without any tension. Be aware of the transparency and colour of your panties.
5. Blender-Bottle
Here the question arises, why you will use blender bottle instead of plain water bottle. In fact, you can use blender bottle in multipurpose ways. Pre-workout liquid is the mixture of amino-acids with water that you can blend in your blender bottle. After finishing the mixture, you can re fill the bottle with water to drink water throughout your workout. At the end of workout, you need to mix protein powder with water in your blender bottle. Regular water bottle can't serve the purposes you need at gym. So, pack nightly fresh blender bottle in your gym bag. Additionally, pack amino-acids and protein powder in plastic bags and keep them in your gym bag.
6. Jump Rope
Jump rope is the most essential item you need to pack in your gym bag because it helps gym-goers to warm up before starting workout. Not only that, jump rope helps to cool down throughout your workout. It burns 10 calories per minute. It strengthens arms, shoulders, legs and butt. You can burn 1000 calories a week. After jumping rope, you will feel fully energetic. It doesn't take long time to reap its advantages. As a cardio workout, jumping rope will tighten your tummy.
7. Coconut Oil
We use daily coconut oil before bath and after bath as it is a good moisturiser. Then why we forget to pack coconut oil in our gym bag. You can use it after workout because it helps dry-skin to moist and rough hair to smoothen. Moreover, a mixture of a green tea and coconut oil acts as a metabolic boost for your body.
8. Rubber Band for Tying Hair
It is really irritating when your hair falls on your face, eyes and disturbs you to do any job. And, in case of workout it is irritating as well as risky. So bring a small packet of hair ties along with you at gym centre so you can tie your hair tightly even if one hair tie gets tattered.If you don't tie your hair with hair ties, your rough hair will divert your attention from workout. You will then be focussed more on your hair than on your gym.Tie hair tightly so you look fresh and focussed.
9. Face Cleanser & Hand Sanitizer
After workout, you get sweat drenched and look tired. Don't worry, clean your face with face wipes. Before cleaning you may wash your hands with hand sanitizer. Gym is regarded as a breeding ground of bacteria. So, you must be cautious about your hand and face cleansing. Face cleaner does not allow your face pores to get clogged. Hand sanitizer is necessary because gym centre is a public place and many gym-goers are using same machines and equipment. So spread of germs and bacteria is common. Keep face wipes and hand sanitizer in your gym bag to clean you and protect yourself from diseases.
10. Smart Watch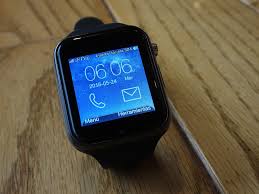 Smart watch is a necessary item in your gym bag. Smart watch is necessary because you need to do workout following time. For example, you will run for 15 minutes or you will do yoga for 20 minutes. Here lies the importance of smart watch. Without smart watch how you will be able to maintain time for each workout. Smart watch will keep you updated continuously. You will feel confident with smart watch in your gym bag.
Workout not only increases your physical strength but also makes you mentally healthy people. And, your gym bag, with the above mentioned essential items, makes you positive and confident. Make it a habit to pack and check your gym bag before going to gym every morning. The above article shed light on the top 10 things trainers say you should pack in your gym bag. Hope this was a useful piece of information for you.