There isn't a more exciting place to eat right now than in Los Angeles. While we've built our gastronomic reputation on incredible food trucks and off-the-beaten-path tacos, chefs are flocking to our fair city to take some serious risks, turning L.A. into even more of a culinary mecca. Our expert local critics and editors narrowed down the best of the city's food scene—the freshest, most inventive and most memorable spots—right here in the Time Out EAT List.
At its core, the Los Angeles dining scene thrives on its diverse and welcome blend of internationally inspired and genre-bending cuisines, which creates some of the world's best omakase restaurants, fine-dining institutions, and French-bistro gems tucked into strip malls.
1. n/naka
The mastermind behind n/naka is the Chef-owner Niki Nakayama, who is also a former protégé of the legendary Morihiro Onodera- formerly of Mori Sushi.
You can find the best and the tempting kaiseki- a classical style of Japanese cooking that dictates a specific progression of textures, temperatures, tastes, and seasonal ingredients.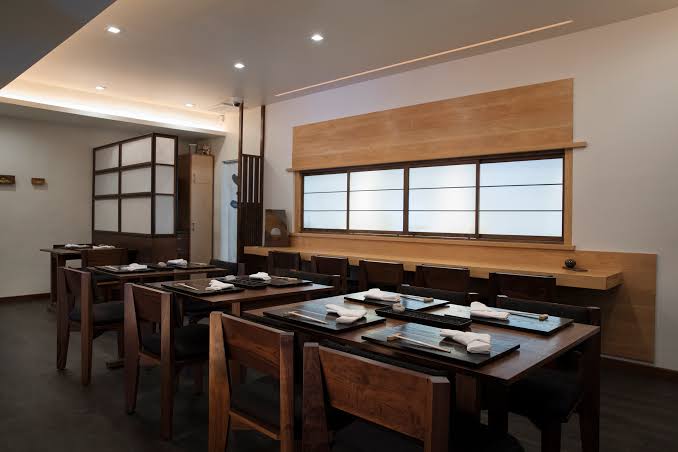 You can never skip the 13-course modern kaiseki & the 13-course vegetarian tasting menu and both of these can be paired with wine.
The plus point here is that menuschange daily and seasonally, and you can always enjoy the view of glass filled with sea urchin and lobster in a bath of chilled dashi.
Address: 3455 Overland Ave, Los Angeles, CA 90034, United States
2. Shibumi
Get savored by the chef David Schlosser's Michelin-starred dishes, which are not just authentic but are prepared with time, care, delicacy, and extreme effort, and finally make the perfect kappo cuisine.
This specific style of a Japanese tasting menu or omakase fine-dining brings the ripened and fermented prawns for many months.

You can find fresh wasabi, and steams pork jowl with California-grown rice in a heavy iron pot, and experiments and wait.
One of the most popular menu here gets ordered à la carte, designed from the excellent hands.
Address: 815 S Hill St, Los Angeles, CA 90014, United States
3. République
This restaurant has the history intact within each of its brick and that comes into life every evening when the beautiful candlelight brims with love & passion within every table.
Today it is considered to be one of the city's best restaurants and bakeries, a French- and California-inspired bistro so delicious and consistent, and how can you forget the wait, which is available at every time of day or night.

You must enjoy the pasta and baked goods, which let you enjoy the freshest and finest produce from the farmers market.
Address: 624 South La Brea Ave, Los Angeles, CA 90036, United States
4. Bestia
Even after the decade, this restaurant has the power to turn the heads of the guests, and another fact here suggests that you need to make weeks-out reservations.
The chef-owner Ori Menashe's penchant for nailing straightforward but innovative Italian food, which is brought all the way hot from the restaurant's centerpiece of a wood-burning oven.

Some of Bestia's menu highlights are: the Spaghetti Rustichella—a small pyramid of noodles under Dungeness crab, citrus, Calabrian chili, Thai basil, and onion seed—is synonymous with this hard-to-land reservation, as is the currant-and-pistachio–a laden dish of Agnolotti Alla Vaccinara, filled with rich braised oxtail.
Further, the desserts by pastry chef and co-owner Genevieve Gergis are spell-bounding and can bring you back to a heavenly flavor.
Address: 2121 E 7th Pl, Los Angeles, CA 90021, United States
5. Spago of Beverly Hills
The ever-changing menu at this restaurant has made it be one of the freshest restaurants serving the scrumptious food all over.
You can ask for the smoked salmon pizza with the refreshingly old-school presentation.
The Chef Tetsu Yahagi provides contemporary additions such as chirashi boxes of sashimi with a yuzu-jalapeño gel; hand-dived scallops with ice plants and kombu; and rye-crusted loup de Mer with seagrass, and much, and of course, you don't want to miss the handmade agnolotti.
Address: 176 N Canon Dr, Beverly Hills, CA 90210, United States
6. Nightshade
Chef Mei Lin has decided to bring the best of the flavors. This solo restaurant is sleek and almost disarming in its modernity, but Nightshade's signature dishes are carefully carved with the precision to detail, and the menu dishes include; shrimp toast; truffled crab congee; a mapo-tofu take on lasagna.

Actually, this restaurant has a very homey, very comforting, very traditional roots in Chinese cuisine.
Address: 923 E 3rd St #109, Los Angeles, CA 90013, United States
7. Chi Spacca
The unbelievable setting of chi SPACCA is beyond imagination, and you get to see the stunning open kitchen. The chef Nancy Silverton's meat flame-grills tomahawk, fennel salami and dry-ages massive Flannery Beef steaks, are incredibly tasteful and capture the attention of everyone on the table.

Indeed this restaurant is the rustic Italian steakhouse, which lets you experience the best of the food and cuisine, that is even not available for any other person or restaurant in LA.
Address: 6610 Melrose Ave, Los Angeles, CA 90038, United States
8. Bon Temps
Ever thought of paring the French technique within the intricate dishes, that are extremely scrumptious.
You may find the kitchen's classic training that turns fresh with the best croissants in L.A. and makes you find the best cuisines lined up just for you.

Don't forget to get the salads, tartines and sandwiches brim with ingredients like short rib, beets, and local figs, and in the evening, and the mouth-watering canapés – the uni-and-caviar tartelettes, abalone risotto, makes you go weak on your knees.
Address: 712 S SANTA FE AVE, LOS ANGELES, CA 90021
9. Orsa & Winston
One of the most celebrated chefs Josef Centeno, has brought the strategically planted restaurant, which has a sandwich shop Bäco Mercat and Tex-Mex haven Bar Amá, but the shining gem is the Italian-cum-Japanese restaurant; Orsa & Winston.

It is an à la carte weekday katsu sandos and provides the grain bowls at lunch, and on weekends, one of the city's most innovative brunches. You would never want to miss the house-smoked fish plates, masterful matcha and yuzu croissants, and much more.
Address: 122 W 4th St, Los Angeles, CA 90013, United States
10. Providence
Michael Cimarusti's Providence brings surprise and evoke the seafood to a great extent.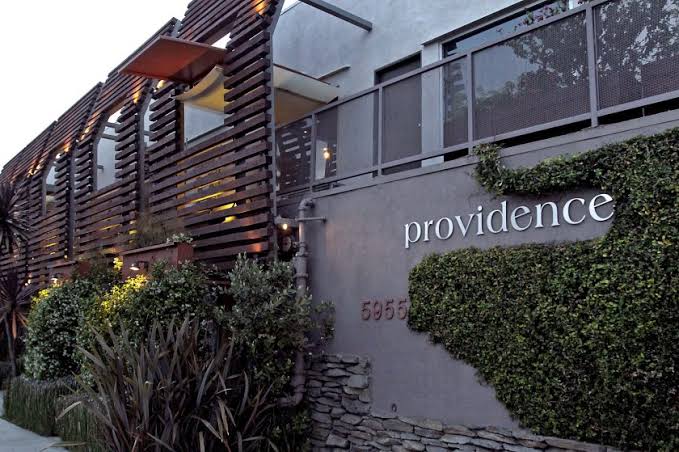 Some of the Michelin-starred menus include; Big Island abalone, Santa Barbara spot prawns and steelhead trout from the Quinault River in Washington, are some of the foods which are enough to bring you to this restaurant.
Address: 5955 Melrose Ave, Los Angeles, CA 90038, United State
OOOHHH this list would be sufficient to go hungry and try the best food in the town, so just don't wait anymore, on your next trip to LA, after traveling to the top 10 destinations in LA, just move towards the restaurants mentioned in this list and help yourself.
Other Best Restaurants In Los Angeles, To Bring Your Scrumptious Side Out
11. MELISSE
Josiah Citrin renovated and reimagined his Santa Monica stalwart-a long-time high watermark in L.A. tasting menus—and we're pleased to report that it feels just as special as the original Mélisse, but with entirely new flavor. There's also a new setting, a more private vibe and that entirely new menu (don't worry, you can still find some of the chef's trademarks next door at the adjoining spot, Citrin), giving us a familiar fine dining experience with a little freshening up. Now cordoned off in a near-hidden alcove within the greater Citrin space, Mélisse seats only 14 and delivers exquisite and detail-oriented dishes: caviar in chawanmushi with Hokkaido uni; spiny lobster whose sauce has been pressed via antique contraption; delicate wagyu strip loin with anchovy and shallots; a rich chestnut soup with even richer truffle foam.
12. SONORATOWN
Even down-the-block lines can't keep us away—and down-the-block lines there are, thanks to Sonoratown's recent appearance in Netflix's Taco Chronicles. This humble taqueria is worth the wait though, and locals already know that it's so much of a welcoming cornerstone of their dining scene, it feels like home the second you walk through the door. Well, that, or a party. The staff are lively, open and fun-loving, and their mood is infectious. Patrons from all walks smile, laugh and even dance, all to the scent of char grilled meats that get slid into handmade award-winning flour tortillas. Dishes get brightened by cabbage and a rainbow of house salsas, and topped by entire strands of grilled green onions. Sonoratown specializes in, you guessed it, Sonoran-style fare, which means tacos, quesadillas and chivis (think: soft chimichangas oozing cheese) all packed with fresh and straightforward ingredients that will have you planning a Northern Mexico vacation with every bite.
13. BAVEL
Remember when we told you that the husband-and-wife team of Ori Menashe and Genevieve Gergis redefined modern-Italian food with Bestia? Well they're doing it down the block, too, and at Bavel, it's even more personal. They're drawing on their familial and cultural heritage, as well as their modern-kitchen savvy, to bring us some of the best hummus and pita in the city, not to mention a fantastic large-format lamb neck shawarma, spiced Persian ice cream and must-order harissa prawns. There's a comfort in the cuisine at Bavel, which winds its way through Israel, Egypt, Morocco and Turkey. The space livens up the already existing menu: You can sit on the patio, but inside, near the open kitchen and under the waterfall of hanging vines, is where the action always is.
14. MAUDE
Beverly Hills is full of high-profile restaurants perfect for an expense account or date-night splurge, but one of the finest and most memorable is Curtis Stone's ambitious temple to the tasting menu. Maude first gained buzz for its ingredient-driven concept—swapping menus out every month—but the restaurant flipped to a new and even more enticing format: Now, the Aussie celebrity chef and his team serve delicate, thoughtful and intricate courses inspired by a different wine region every quarter. Dishes range from reverent to cheeky: You might be sampling traditional house-made boudin on one menu, and potato chips with Australian beer on another. Meander through Rioja, Tuscany, Burgundy, Western Australia and even the Central Coast—menu depending—with a range of wine-pairing options to take your meal from singular to one of the best dining experiences you'll have all year.
15. PETIT TROIS
If Ludo Lefebvre's Trois Mec is the French chef's ode to ingenuity, Petit Trois is his homage to simplicity. To watch him build an omelet—or anything, really—is a thing of beauty, whether at his stripped-down strip-mall bistro or the larger sibling restaurant in Sherman Oaks. The menu is a sparse list of classic French dishes—steak frites, mussels marinières, chicken leg—and the playlist is '90s hip-hop and classic rock, an unusual mix but one that furthers Lefebvre's ethos of this being a casual French spot, a place to indulge in simple, good food without pretense. Lines of repeat customers and those aching for Lefebvre's bubbling French onion soup form at the door of either location just before opening, even on weekdays. Not to be missed is the Big Mec, an absolute tank of a burger that may knock you out for the rest of the day—but come on, are you really going to skip the best borderline in town?
16. HAYATO
L.A.'s seen its fair share of haute Japanese cuisine, but there's something special happening in ROW DTLA. Tucked behind traditional noren that hang over the door, chef-owner Brandon Go artfully tweezers boutique bento boxes by day, and a multicourse, traditional kaiseki dinner by night. The space is intimate, the ceramics are handcrafted and imported from Japan, and Go's precision and technique come by way of training under Michelin-starred Japanese chefs. There is something almost criminally understated here; Hayato's delicate flavors and Go's humble nature could lead Angelenos to overlook some of the most beautiful cooking happening in the city. We hope they don't. They'd be missing out on phenomenal dishes such as steamed abalone with an unctuous liver sauce; an owan course of delicate crab meatball soup; and fresh fruit coated in a salted sake jelly.
17. MARISCOS JALISCO
One of L.A.'s most old-school players is known for its deep-fried shrimp tacos—"TACOS DE CAMARON" is painted on the truck in giant letters, for good reason—but Mariscos Jalisco also serves fresh-to-death ceviches, tostadas and oysters on the half shell. Their signature tacos dorado de camaron live up to the hype, with flavorful and fresh shrimp folded into a corn tortilla that's then fried to a golden brown and topped with thick slices of avocado and a vibrant and complex salsa roja. You'll also want to save room for their legendary tostadas such as the Poseidon, which comes topped with shrimp ceviche, octopus and a fiery red aguachile of shrimp.
18. MAJORDOMO
No one was sure what to expect when Momofuku legend David Chang confirmed he'd open a restaurant in Los Angeles, and with an entirely new concept, at that. Fortunately for all of us, it was Majordomo. Impossible to pin down, the menu might turn Chinese tradition on its head (see: the bing, a savory wheat pancake, but here served with roe, lamb, caviar and anything else the kitchen might be into lately) or gussy up shaved-ice desserts into towering behemoths equally delicious and Instagrammable. A love letter to both seasonality and L.A.'s vast cultural and culinary diversity, Chang's first flag planted here is a welcome one and it only seems to get better with age.
19. FELIX TRATTORIA
We can all thank Evan Funke for finally ridding Angelenos of their reputation as being nothing but a bunch of carb-afraid juice cleansers. Not only did Los Angeles city rush to embrace the chef's handmade pastas, bubbly focaccia and blistered-crust pizzas—the country did, too, earning Felix awards and hand over fork-clenching fist. Venice's newbie-turned-mainstay became an L.A. staple almost overnight, and it's clear to see why: The Bologna-trained Funke keeps Old World technique alive and more delicious as ever with dishes like his now-classic sfincione and the mezze maniche carbonara. A few years in and it's still hard to land a table—it's a cozy repurposed bungalow, after all—so we recommend heading in early or late, or sitting at the pint-size, marble-topped bar. We'll skip the green juice and opt for the impressive amari collection, thanks.
20. JITLADA
With endless celebrity photos and numerous "best of" lists on the walls, chef-owner Jazz Singer Anong's Thai Town restaurant is one of the city's cult favorites—and serves Angelenos in memory of L.A. Thai-food legend chef-owner Tui Sungkamee, who passed in 2017. The reason for the popularity isn't hanging on the walls. No, the reason is always what's on the plate: The crispy morning glory salad is a must, a flavorful mix of crunchy, deep-fried Chinese watercress, plump shrimp, red onions, cilantro, red cabbage and bell peppers marinated in the spicy house dressing; from there, peruse the lengthy menu for options like green mussel curry, Northern and Southern Thai specialties and even more American-familiar options such as the turmeric chicken wings. You could visit Jitlada every week for a year and still find gems and surprises on that menu.