Korean Cuisine is an upcoming dining trend, the scrumptious taste of which Delhi has been experiencing. Most of the people are not aware of the fact that Korean cuisine has evolved through political and social change. Korean dishes include rice, meats, and vegetables. Below is the list of the Top 10 Korean Restaurants in Delhi recommended go-to places if you want to try Korean cuisine apart from Japanese restaurants in Delhi.
1. The Shim Tur, Paharganj, New Delhi
Come to The Shim Tur for some of the authentic Korean delicacies and a serene ambience. Though the Shim Tur is located at the tiny corner in Paharganj, still people keep going to the restaurant multiple times. The food is delicious, not-very-costly and is served in the perfect amount. You can realize here how exciting Korean food is! They even offer free wifi to customers.
The rooftop dining area is the speciality of this place, which attracts the people. The best delicacies to try out here are Bibimbap and Kimbap.
Address: 644/C 645, Mohalla Boali, Second Floor at the Navrang's Guest House, Tooti
Galli, Main Baazaar, Paharganj, New Delhi
Book a Table
2. Cafe at the Korean Cultural Centre, Lajpat Nagar IV, New Delhi
The unique features of the Cafe include the pleasant calmness, free screenings of Korean movies, and art gallery of brilliant Korean artists. Besides highlighting Korean culture, this small cafe offers cheap but genuine Korean tea and the traditional sweet known as Bingsu. It is a place where people come not just to experiment but to explore great Korean food.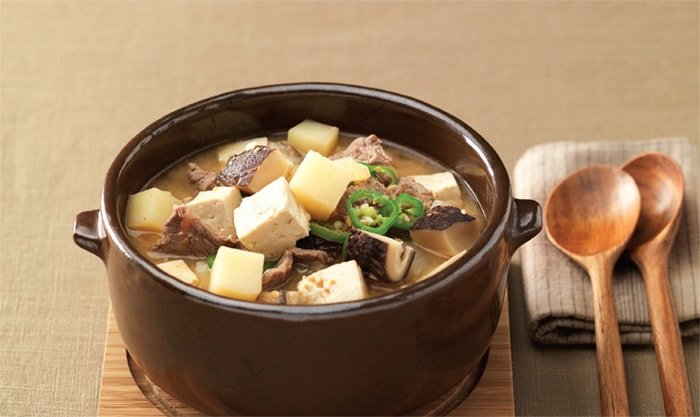 Here people stick to their favourite dishes. Being inspired by Korean culture, Cafe Korea offers delicious and well-prepared Korean food. The well-behaved staff makes you feel homely. An elegant ambience of the restaurant makes sure that you have come to the right place for your favourite cuisine. The fast-food section is very affordable and comes under top restaurants in Delhi. Some great must-try treats here include Bingsu and the Fairytale Tea.
Address: 25 A, Lajpat Nagar 4, Ring Road, New Delhi 110024
Phone: 011 43345000, 08130753893
Book a Table
3. Kori's, Safdarjung, New Delhi
Kori's is famous for its Korean noodles. If you are new to the Korean cuisine or are confused about what to order, just choose Korean thali, which contains Korean staples with sticky rice. You will like this place for the Korean pancakes, Dosirak and Korean noodles served here. Great hangout place for budget eating.
Address: R-62/1, Humayunpur, Safdarjung Enclave, Safdarjung, New Delhi
Phone: 011 4010 8346, 011 65999931, +91 8860258443, 098998 77893
Book a Table
4. Busan, Majnu ka Tila, New Delhi
Rinku Madan's desk has recommended Busan, located at ManjukaTila. Calm environment of this restaurant feels like you have walked away from the chaos of Delhi to a hip restaurant in Seoul. Korean bibimbap, sushi, and Japanese fusions are some best dishes in this restaurant.
Other scrumptious delights include Kimchi Shin Ramen, Korean BBQ, and Gaeranmari. The speciality of this place is family dinners and calm lunches.
Address: Ground Floor, House Number 9B, Block 10, Colony, MajnuKaTilla NewAruna Nagar, MajnukaTila, New Delhi – 110054
Phone: +91 956081690, 095608 16905
Book a Table
5. Gung the Palace, Green Park, New Delhi
Gung The Palace is an unparalleled restaurant for Korean food in Delhi NCR. If you want to get the most authentic Korean experience, come to Gung The Palace, which is characterized by the extensive menu, superior quality meals, live karaoke. This restaurant even serves rice beer, Korean wine, and soju. At this restaurant, you will get the essence of Korean culture including Korean arts, food, ritual, and design.
Korean cultures along with living Karaoke have made Gung The Palace an incredible restaurant in Delhi NCR. Your feast here would be Tteokbokki, Soju, Beef Ribs, and Hot Pot. The speciality of this place is lunch and nice family dinners.
Address: D-1/B, Near to theAashirwaad Complex, Greenpark, New Delhi – 110016
Phone: 011 46082663, +91 9871295093, 011 4608 2663
Book a Table
6. Restaurant De Seoul, Ansal Plaza, New Delhi
'Restaurant De Seoul is perfect for family dining and is famous for homely Korean food. A Korean family owns this restaurant. They are often seen to sit behind the cash counters. Their best dishes include pork barbecue marinated in local sauces. An amazing atmosphere, comfortable seating and decently-priced menu are its unique features, which have made Restaurant De Seoul a perfect place for family dining.
If you want to taste authentic flavours, come to this restaurant, located at Ansal Plaza Mall, Khelgaon, South Delhi. Some lip-smacking dishes served here include Korean Pork Barbecue, Grilled Pork Belly, Korean Soups, and Barley Tea. If you are in for a laid-back lunch of a home-style meal, then Restaurant De Seoul is for you!
Address: C308, Third Floor, C Block, Ansal Plaza Mall, August Kranti Marg, Hudco Place, Andrews Ganj Extension, Near Siri Fort, KhelGaonMarg, New Delhi
Phone: 011 41003848
Book a Table
7. Akira Back, Aerocity, New Delhi
If you are looking for the authentic dining experience in Delhi, you must choose Akira Back situated at Aerocity. People who are travelling from Korea to India, usually choose this restaurant in order to get the most authentic flavours. Actually, Akira Back was a renowned chef, who launched numerous restaurants across the globe. This restaurant is named after him.
So if you come to this restaurant, no doubt you will be in good hands. Korean classics along with creative twists and the finest ingredients are its unique features. Enjoy Sahimi, tuna pizza and Carpaccio here in your fine-dinner here tonight!
Address: JW Marriott, Asset Area 4, Near Indira Gandhi International Airport, Hospitality District, Aerocity, New Delhi – 110037
Phone: 011 33105088, 011 4521 2125
Book a Table
Till now we have discussed 5-star elite dinners. Now it is time to come down to the affordable Korean restaurants. Bings Cafe is one of the best but cheapest restaurants in Delhi NCR. Here people come to enjoy and explore the best of Korean food. Bings Cafe is located at Select City Walk Saket. The best dishes of Bings Cafe are the Tuna Mao Kimbab and Kimchikimbab.
Address: II Floor, Select City Walk Mall, District Centre, Sector 6, Saket, New Delhi – 110017
Phone: 9971014608, 099107 98879
Book a Table
9. Kimchi Restaurant
Taking good care of your hunger pangs till as late as 10:00 P.M. in the night, Kimchi Restaurant (Korean) is a fine dining casual eating place that serves some of the most mouth-watering food Korean preparations. A nice place to eat at MajnukaTila in the capital city, Delhi, Kimchi is praised for its stylish food presentations.
Kimchi KoreanRestaurant is a good eating joint for you to visit if you are looking at satiating your hunger pangs with very tasty and totally hygienic food served at reasonable rates.
Address: New Aruna Colony, Majnu-ka-Tilla, Timarpur, Delhi, 110054
Phone: 095609 30600
Book a Table
It is quite difficult to find Korean restaurants in Delhi that offer authentic Korean cuisine. But we assure you that these restaurants do a pretty good job. We believe that if you go to these restaurants once, you will keep going over and over again.