To understand a woman is a very complicated process. A woman sometimes envies a well-dressed lady but at the same time she also secretly fascinate the dressing sense some other lady. A definition of a "beautiful woman" is someone wearing confidence along with a magnificent piece of jewelry. Sometimes you are tantalized with your jewelry designer and the rest of the times it would a tiresome experience.
Here we have a solution for your tiresome experience, we have come up with the top 10 Jewelry Bloggers you must follow on social media. For all the ultra chics who are always ready to add a few unique goodies to their jewelry box should follow these jewelry bloggers to maintain their trending looks.
The most difficult decision in the life of a woman is to decide which designer jewelry will match your outfit of the day (OOTD), thus meshing your style is not always a "no-brainer" task.
Why limit yourself, Here we have a short writeup of the most inspiring jewelry bloggers.
1. Gemgossips
Danielle Miele, a professional gemologist always admired the world of jewelry. The beautiful lady from New York posses extensive jewelry collection from around the globe. You will be astonished by her fine jewelry series of "Jewels At My Doorstep", "My Jewel Box – Oh Baby, Gino Has Arrived", "Jewelry Collection Stories – Elisha of spoken stone" and many more. She has a fine collection of jewelry such as antique, vintage, stone-based, Italian collection, rare jewelry treasures, and the list goes on. While you are going through her articles and jewelry road trips on social media, you will get to know more about her passion, dedication, and love for jewelry. She regularly posts articles on Twitter, Instagram, Pinterest, and Facebook. Gem Gossips Instagram page was founded in 2008.
2. Gemologue
Gemologue was founded by Liza Urla. She is a globe-trolling influencer, writer, fashion consultant and model who is passionate about beautiful jewelry. Last year she released her book "Gemologue: Street Jewelry Styles and Styling Tips". Her newly released book is all about fine jewelry in street-style photos. Its been about 9 years now that she is constantly snapping and posting for Gemologue. The blog of Gemologue by Liza Urla covers Gem Talks, Bridal Styling, Style statement overall, Jewelry events, Travel consist of places where you find a fine unique collection of Jewelry.
Follow her now on Twitter @gemologue and Instagram.
3.Erika Winters
Erika Winters fine jewelry was started with the bridal collection in 2006. The reason Erika Winter came up with the bridal was due to her passionate interest in the style of engagement rings. Erika Winters also opened her jewelry box for the number of an antique-cut diamond collection, they were handcrafted special diamonds from the United States. You may find a bit of antique touch to her jewelry collection, however its executed in a modern way.
You can explore the wedding fine jewelry collection of Erika Winters – beautiful and sparkling engagement rings, Saphhire wedding bands, Hana collection, earrings, and pendants.
You can follow Erika Winters on Social Media – Instagram @ErikaWinters, Facebook, And Twitter.
4. Voylla.com
Voylla.com is an online store for accessories and precious designer jewelry founded by ex-amazonian in 2012 "Vishwas Shringi". They have come with their own Voylla.com fashion blog which covers the latest trends and news pertaining to fashion, trending jewelry, styling and grooming tips, and many more topics for both men and women. If you want to go versatile this wedding season then follow them on social media for the latest updates. Folks who want to know more about Indian fashion along with other international fashion trends then they should follow Voylla.com.
Follow Voylla.com now on Twitter @Voylla.com and Instagram, and know more about Indian fashion trends.
5. Champagne Gem
The diamond enthusiast and passionate for high-end jewels, a Persian girl "Bebe Bakshi" founded Champagne gem in 2010. She writes blogs on different jewelry, diamonds, gemstones, and watch brands. Champagne gem blog also covers the topic like best gifting ideas, loose stones, jewelry exhibitions, events and many more. Recently she came up with the bridal collection – engagement ring 101, to cherish the relationship of togetherness.
To know more about Champagne Gem follow Champagne Gem now on Twitter @champagne gem and Instagram.
6. Ageless Heirlooms
Lauren founded Ageless Heirlooms in 2006, it is the jewelry blog dedicated to jewelry with a story. The idea behind launching this jewelry blog was to show off some marvelous antique jewelry collection of Lauren. You might be wondering what exactly this heirloom jewelry means? The heirloom jewelry is a collection of precious antique belongings of your family that has passed through generations. It is a symbol of love, accomplishment, and togetherness. If you lack education in jewelry then refer to the blogs of Lauren, she will enlighten you with the facts of jewelry. The few important topics are "How to weigh a Diamond using this diamond carat chart", diamond quality infographic, birthstones information, and many other relevant topics.
Go educate yourself with the ocean full of information on jewelry. Follow her now on Twitter @agelessheirlooms, Instagram, Pinterest, and Facebook
7. Natalie From Jewels du Jour
Jewels du jour is run by Natalie Bos Betteridge. Jewels du jour is a great platform for jewelry auction as the jewelry snaps on her blogs takes the center stage. You will find the sophisticated and scintillating collection of jewelry on the blogs of jewels du jour. The fashionistas will adore her featuring tips for accessorizing for the season, celebrity jewelry, and designer spotlights. It enjoys more than 50,000 followers on Instagram.
Enjoy the daily dose of Jewels du jour. Follow Natalie on social media.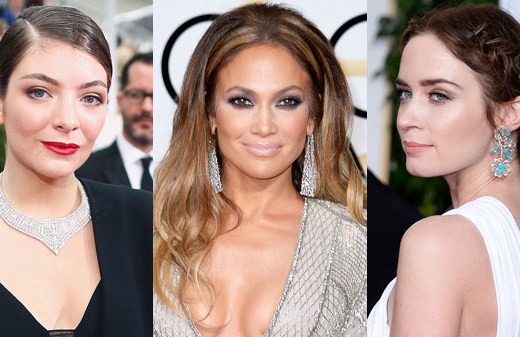 8. Pandora Moa
If you are a Pandora lover then definitely you would know about the Pandora Moa's blog. It not only allows women to shop online but also features fun-loving posts on fashion, style, and jewelry. Pandora Moa has come up with few interesting articles like tips for caring for your jewelry, information on newly launched products, and many more articles.
Are you a Pandora Moa fan? Then what are you waiting for? Follow it on social media right away.
9. Gem Obsessed
The fashionistas who constantly watch award shows, follow red carpet trends, jewelry trends, and profiles of big shot jewelry designers, they should definitely follow Gem Obsessed. Cheryl Kremkow is the writer, editor, and curator of Gem Obsessed. The team of Gem Obsessed is always in the search of next shiny or sparkling thing, for that Gem Obsessed constantly follows celebrities and red carpet.
10. Kelly In The City
The life, style, and home blogger from New York "Kelly Larkin" is the founder of Kelly in the city. You will find a whole lot of fashion-related content on Kelly in the city. While embracing new stages in her life, she explored and experience new things in life. She bought her new experiences for us on the table. Kelly in the city covers topics like style, lifestyle, wedding, amazon shop, shop on Instagram.
We are sure the few breathtaking collections of these jewelry bloggers will make you feel like purchasing the pieces of jewelry on the spot. Follow the above top 10 jewelry bloggers and in a time of stress, make jewelry your armor. You can also follow the most luxurious jewelry brands like Chopard, Mikimoto, Bvlgari, Piaget, Tiffany & Co, Graff, Buccellati, Cartier, Harry Winston, and Van Cleef & Arpels. We all are dreaming of Tiffany collection but if you are not able to afford them at present then you can definitely take reference from these bloggers and get your own tailor-made unique jewelry design.
11. Becky Stone- Diamonds In The Library
This jewelry blog is literally a library. Becky went through a complete career change – from writing for the government to becoming a full-time jewelry blogger. She covers a myriad of subjects for designers and stores. From business topics like how to pack your jewelry to store profiles to trends and interviews with designers, Becky covers a lot of ground.
12. Alice Matsumoto- The Carrotbox Blog
Alice only covers rings – talk about a micro-niche blog! She features creative ring designs from designers around the world. This is a great site to follow for design inspiration. She also sells metal-free rings in her store. A very different feel from the other blogs featured here. Just scroll through her site! Her archives go back to 2003!
13. Cathleen Mccarthy- The Jewelry Loupe
The Jewelry Loupe is a blog/magazine for jewelry lovers, celebrating human ornament in all its facets. They take you behind the scenes of the hottest jewelry auctions and exhibits and dig up the coolest work from designers and studio jewelers, past and present. Launched in 2009, this site boasts a deep archive of jewelry history, reviews, profiles, and practical information for serious enthusiasts, including interviews with renowned experts on gems and jewelry. If you've landed here, you're probably already fascinated by jewelry. If you follow, you know they feature "high jewelry," but also art jewelry and alternative materials. They love unusual stones and exceptional carving. Their interest is primarily in-studio jewelry, craftsmanship as well as design.
14. Monica Stephenson- Idazzle
Monica loves gemstones. As she says on her blog "I love delving into the true inspiration of emerging and established artists who use precious metals and gems as their medium". This blog has a wide variety of topics from designer profiles to celebrity jewelry to gift ideas. Her impressive qualifications include being the editor at the Contemporary Jewelry Design Group, having worked in several high-end jewelry stores, and has a degree from the GIA.
15. Rio Grande Blog
Rio Grande is a wholesale jewelry supplier. Their blog is written to support their makers learn new skills and grow their businesses. Different writers write across several topics on the blog. This blog has a huge archive of content. The Business Know-How section discusses topics such as how to design a jewelry line, wholesaling, pricing, trade show tips and a lot more while the Design & Inspiration section covers jewelry designers and their stories. They also have a Tools & Techniques section which is filled with how-to-use tools on different jewelry making techniques. Overall, a fantastic blog with a lot of information.